Unrivaled Behavioral Health And EAP Experience
The Holman Group has been in business for 43 years, providing a full array of behavioral health services for employers, associations, and trusts.
The Holman Group is California Knox-Keene licensed, URAC accredited and provides best-in-class Employee Assistance Programs (EAP) and managed Behavioral Health Care Plans. 
The Holman Group plans offer assistance in addressing the complete spectrum of personal problems that affect employees' day-to-day lives.
Our licensed and credentialed nationwide network of contracted providers and facilities has successfully serviced millions of members who rely on us to serve their mental wellness and behavioral health needs.
As pioneers in managed mental health care, we continually evolve our services, expand our capabilities, and create new solutions for employers, employees, and their dependents.
Our Mission
The mission of The Holman Group is to provide top quality behavioral health care services in the least restrictive setting, at the lowest possible cost. Our goal is to provide each individual who uses our services the same quality of care we would want for our own family members.
Holman Group Provides A Broad Range Of Services
Mental health and substance abuse carve-outs (In & Outpatient Benefits)
Federal and state parity compliant managed Behavioral Health Care Plans (In and Outpatient Benefits)
Customized wraparound plans (In and Outpatient Benefits)
EAP - 3-5-8-10-20 session programs (With and without co-payments)
ASO: Managed mental health care programs (For self-insured organizations)
CISM: Nationwide Critical Incident Stress Management
Organizational development interventions for organizational change (Merger, Acquisitions, Right Sizing and Strategic Handling of HR)
Integrated Behavioral Health Care Plans (Specific Client Needs)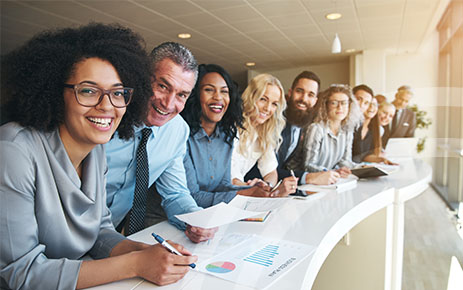 ---