Well-WorkSolutions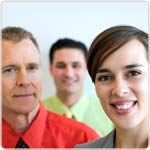 "…The nation is facing a true epidemic of chronic disease. An increasing number of Americans are suffering and dying needlessly from diseases such as obesity, diabetes, heart disease, asthma, and HIV/AIDS, all of which can be delayed in onset if not prevented entirely."
Barack Obama 2008.
Holman's wellness program, Well-WorkSolutions will help you change this reality. Well-WorkSolutions helps you to create solutions to help obtain optimal health. Well-WorkSolutions offers a full array of wellness resources.
If you are currently a Holman Member or a Well-WorkSolutions member login above to begin taking charge of your health now.
Did you know that on April 2, 2009 a Senate bill was introduced aimed at preventing chronic diseases related to lifestyle choices? The bill is titled the Healthy Workforce Act and it would provide a tax credit to employers who provide full wellness programs.
Wellness Facts…
The U.S. Surgeon General reports that 75% of all illnesses can be attributed to lifestyle related causes, such as diet, cigarette smoking, and inactivity and 53% of the American population is "inactive."
Approximately 145 million Americans are overweight and another 74 million are obese. A overweight and obese individual incur up to $1,500 more per year in medical bills than individuals who maintain a healthy weight.
Companies save approximately $269/year for every employee who starts exercising.
Studies have shown that employers can achieve a return on investment of between $2 and $10 for each dollar invested in disease prevention and health promotion.
If you are a broker or employer and would like to learn more about Well-WorkSolutions or other Holman products and services click here. We can create a plan to meet your specific needs.