Behavioral Health Care Advisor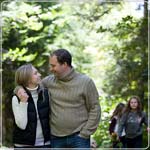 Our Commitment To All Who Use Our Services Is To Provide You Same Care Quality That We Would Provide Our Own Family Members.
Log-in to see how Holman Behavioral Health Advocate can help you…
Resolve any co-existing behavioral health or lifestyle issues so you can achieve and maintain your optimal health.
Find credible information on the behavioral health and lifestyle issues you want to learn more about.
With smoking cessation, weight management, stress management, and exercise.
Or you can talk with a Holman Behavioral Health Advocate who will help you creating an effective action plan. Our Health Advocates can also talk with your doctor, nurses, or family members to help you receive the support you need.